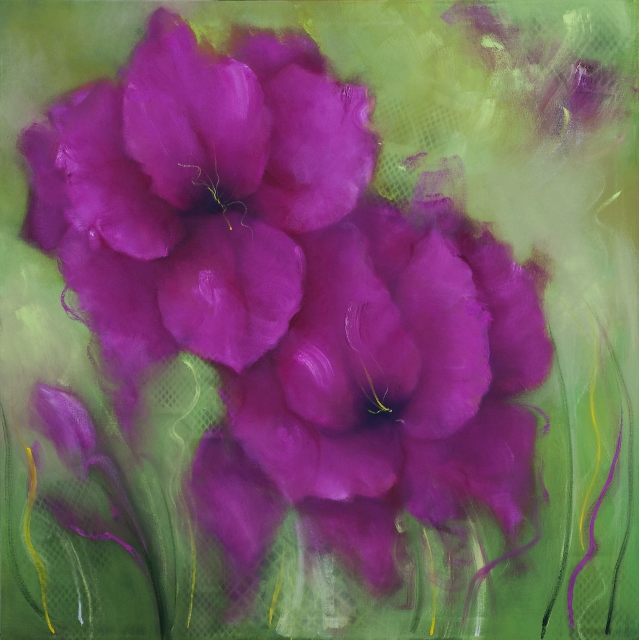 "Victoria Montesinos: Passion of the Flower"
Special Update: Artwork from the ''Victoria Montesinos: Passion of the Flower'' exhibit will remain on display in Stone Harbor through Sunday, August 29.

Ocean Galleries is delighted welcome Victoria Montesinos to Stone Harbor for her first exclusive art exhibition.

''Victoria Montesinos: Passion of the Flower'' opens Friday, July 31 and runs through Sunday, August 2, 2015. Ms. Montesinos will be at the gallery for receptions:

Friday, July 31, 2015 7:00 PM to 10:00 PM

Saturday, August 1, 2015 7:00 PM to 10:00 PM

Sunday, August 2, 2015 1:00 PM to 4:00 PM

Born in Mexico City, Victoria studied art with master Spanish painter Jose Bardasano, where she earned the rigorous veladuras technique of painstakingly building up texture and depth through many fine layers of paint. By introducing marble, sand, and stone as textural elements, as well as stenciling techniques, Montesinos creates a subtle topography for her floral universe. Most notable, she is able to achieve a nearly subliminal incandescence through a medieval method of applying gold leaf to the canvas before painting. Because this process is so labor intensive and time consuming, Montesinos will spend two to three weeks absorbed in a single canvas.

''Painting is that place where I search for love and passion-where there is a constant dialogue between myself and my subjects and the spectator,'' Montesinos explains. ''In every sensuous torso, in every ethereal flower, there is a new substantial statement that communicates the wonders of two universes, the real one and the one I create.''

In 1984, Victoria moved to New York City, where she studied lithography at the American Atelier and further honed her skills as an artist. Her works have been exhibited throughout Mexico, Europe, Japan, and the United States.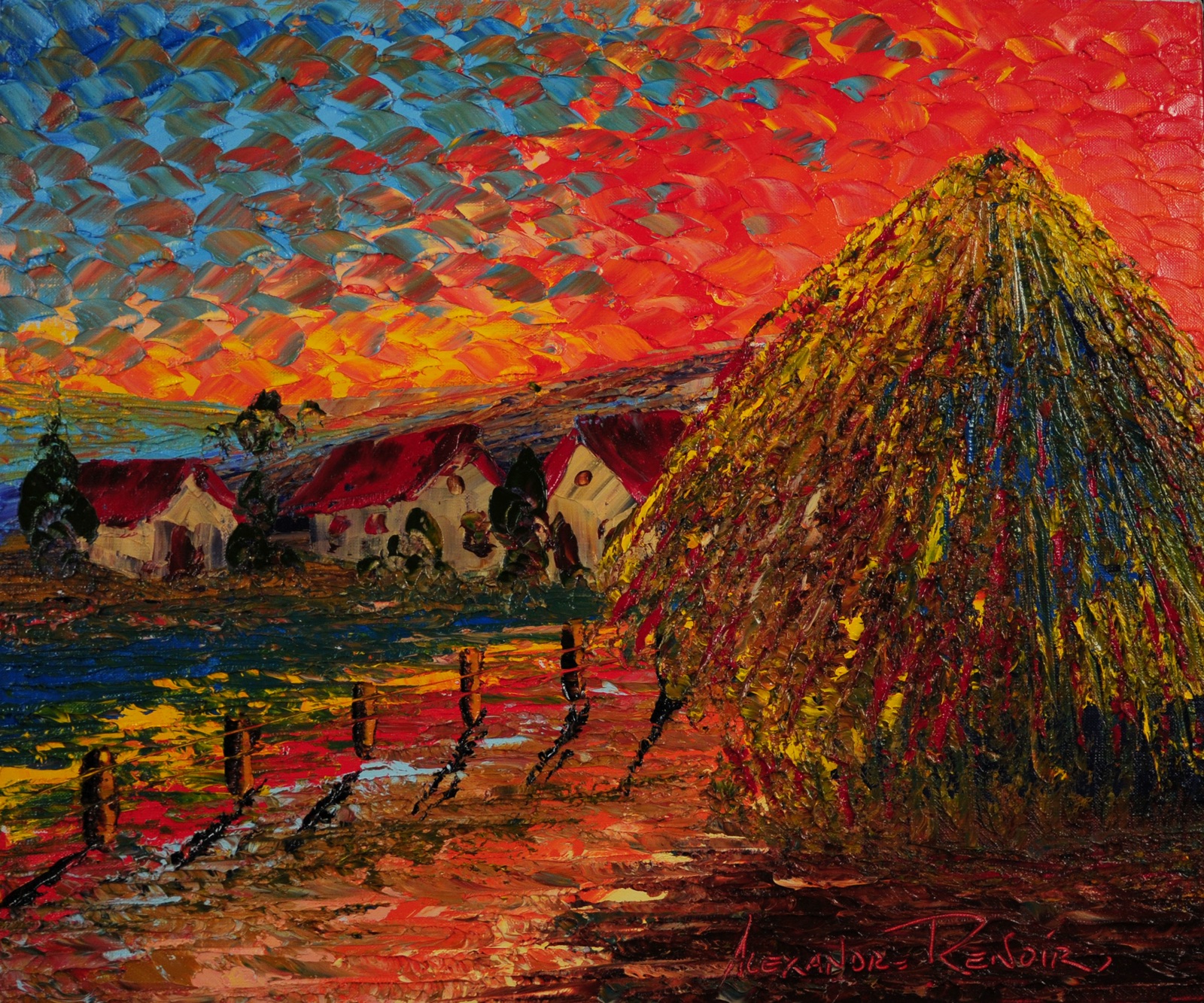 "Renoir: Modern Day Impressionism"
Alexandre Renoir, the great grandson of the Master Impressionist Pierre-Auguste Renoir, returns to Ocean Galleries with his latest collection of artwork for Labor Day weekend.

''Renoir: Modern Day Impressionism'' opens on Friday, September 4 and runs through Monday, September 7, 2015. Guests can meet Alexandre Renoir and watch him paint during receptions:

Saturday, September 5, 2015 7:00 PM to 10:00 PM

Sunday, September 6, 2015 7:00 PM to 10:00 PM

Inspired by his famous great-grandfather, Alexandre has created his own unique style of painting using impressionistic techniques. One of the most popular art forms, Impressionism dates back to the 1800s. Characterized by relatively small and thin brush strokes, Impressionism accurately depicts detail, light, and movement in a bright and vibrant manner aimed at capturing the momentary, sensory effect of a scene.

Alexandre Renoir brings with him several new paintings created specifically for the Ocean Galleries exhibition, including Sunrise Haystack (pictured). During the three-day exhibition at Ocean Galleries, Alexandre Renoir will be displaying his artistic talent as he paints during the receptions.

Gallery hours for the exhibit are 10:00 AM until 10:00 PM on Friday, Saturday, and Sunday; and 10:00 AM until 5:00 PM on Monday.