Gallery History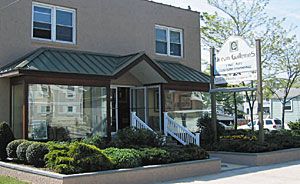 In 1986, the Millers opened the doors of "Kim Originals," a custom frame shop and contemporary art gallery located in Avalon, NJ. In 1990, a second location was established in Stone Harbor.  Since that time, the gallery has broadened its vision and has become nationally known, hosting shows with such artists as Howard Behrens, Peter Max, Hessam, Aldo Luongo, Don Hatfield, Jiang and Sam Park.
Throughout the years, the gallery has experienced a substantial growth of excellence and continues to represent important national and local artists.  As a dealer to individuals and corporate collectors, Ocean Galleries promotes artists with extraordinary abilities.
Our Mission
The mission of Ocean Galleries is to provide quality art by contemporary artists while practicing the highest standards of credibility and integrity in a comfortable and unpretentious atmosphere.