Ocean Galleries makes gift giving a breeze, with great gift ideas, free gift wrapping, and free shipping, plus 10% off on all custom framing orders
Forget the stress of holiday shopping this year!  Ocean Galleries is making gift-giving a breeze with a wide variety of artwork and gifts, complimentary gift wrapping, and free shipping for all of your artful presents.
Nothing is more satisfying than seeing the look of utter joy on the faces of loved ones or friends when they open your gift and it is something they truly love! But, as we all know, with so much to do and so little time, finding that perfect gift during this busy time of year can be quite challenging.
With more than 30 years of experience, Ocean Galleries has the art of gift giving down to a science and is ready to help you every step of the way to find the gift that will truly bring joy to the recipient.
Gallery owner Kim Miller explains, "We know that the holiday season can be extremely stressful between decorating, baking, shopping, and trying to do a million other things in a short amount of time. Our goal has always been to make the shopping experience as easy and enjoyable as possible for our clients…and that's what we do!"
Whether you live in southern New Jersey or are a summer visitor to Stone Harbor and Avalon, you can count on Ocean Galleries for a variety of artwork and hand-crafted gift options that will suit all budgets and tastes.  While many prefer to shop at our two galleries and discover the treasures that await, we also offer personal shopping services that can be as simply as a phone call or text to a gallery associate.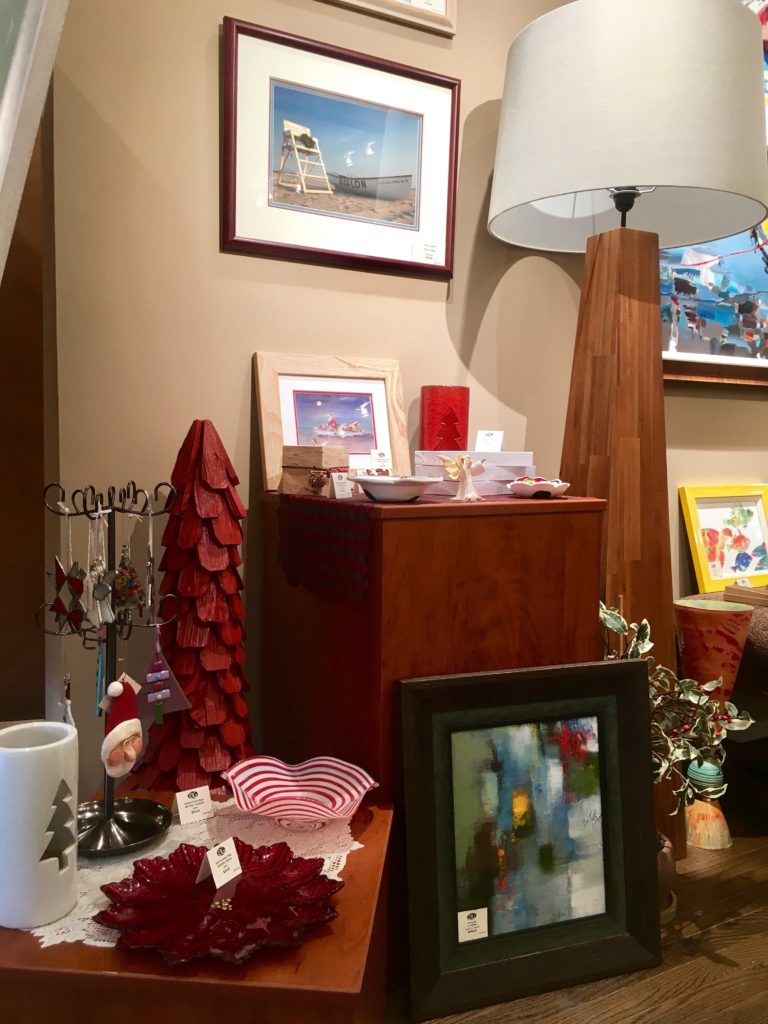 "All we need to know is a little about the recipients on your gift list and the price ranges you have in mind, then we go to work to do the rest," explains sales associate Kristin Venturi. The staff scours the inventory to find that item that is sure to please, then makes sure that the package is wrapped beautifully with a personal gift note, and that the art is carefully boxed for shipping so that it arrives in pristine condition. Throughout the holiday season, the gallery will be offering all of these services for FREE!
So, what does the perfect gift entail?  As one of southern New Jersey's best known fine art galleries, Ocean Galleries has a stunning collection of original and limited-edition artwork that can be custom framed to match the tastes and style of the recipient.  "Framed artwork is a gift that will be treasured for years and can be passed down to the next generation, making it one of the most thoughtful and long-lasting gifts you can give," said Kim Miller.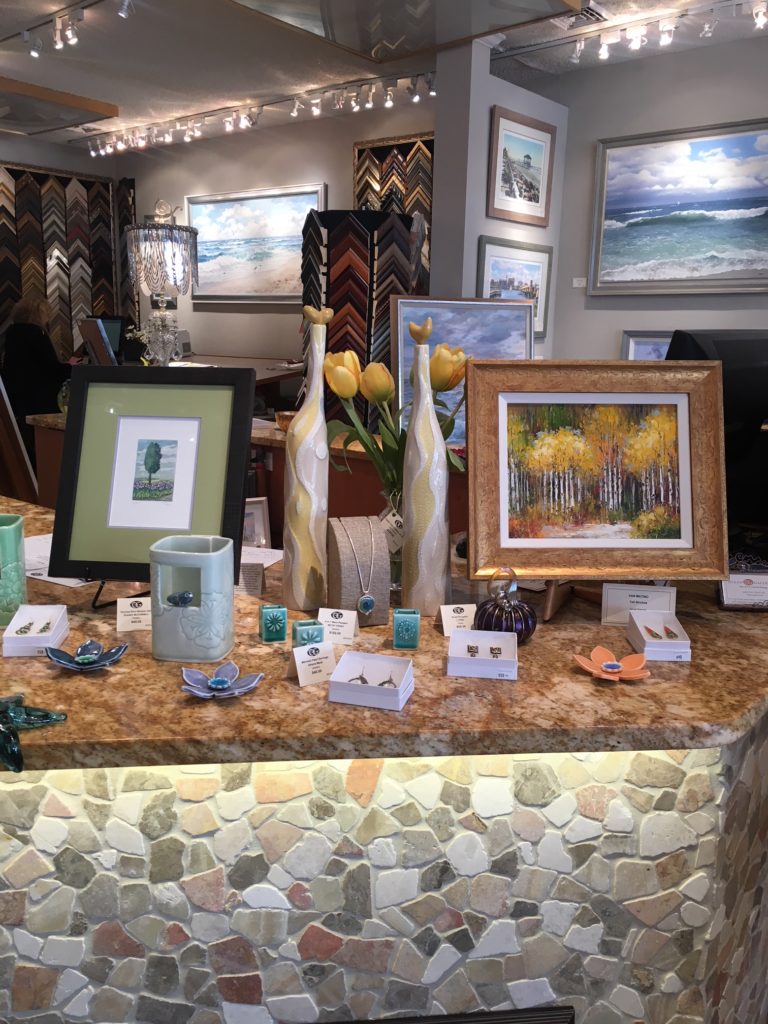 Often times, shoregoers may visit the galleries during the summer season and see a piece that catches their eye. For the past 20 years, the galleries have hosted many summer art exhibitions drawing clientele from all over the northeast corridor who come to Stone Harbor to see the artwork and meet with world renowned artists, such as Peter Max, Josef Kote, Autumn de Forest, Romero Britto, Charles Fazzino, Graham Nash, Ringo Starr, Hessam, Aldo Luongo, Jane Seymour, Don Hatfield, Howard Behrens, Jiang, Wyland, Viktor Shvaiko, Sam Park, and many others.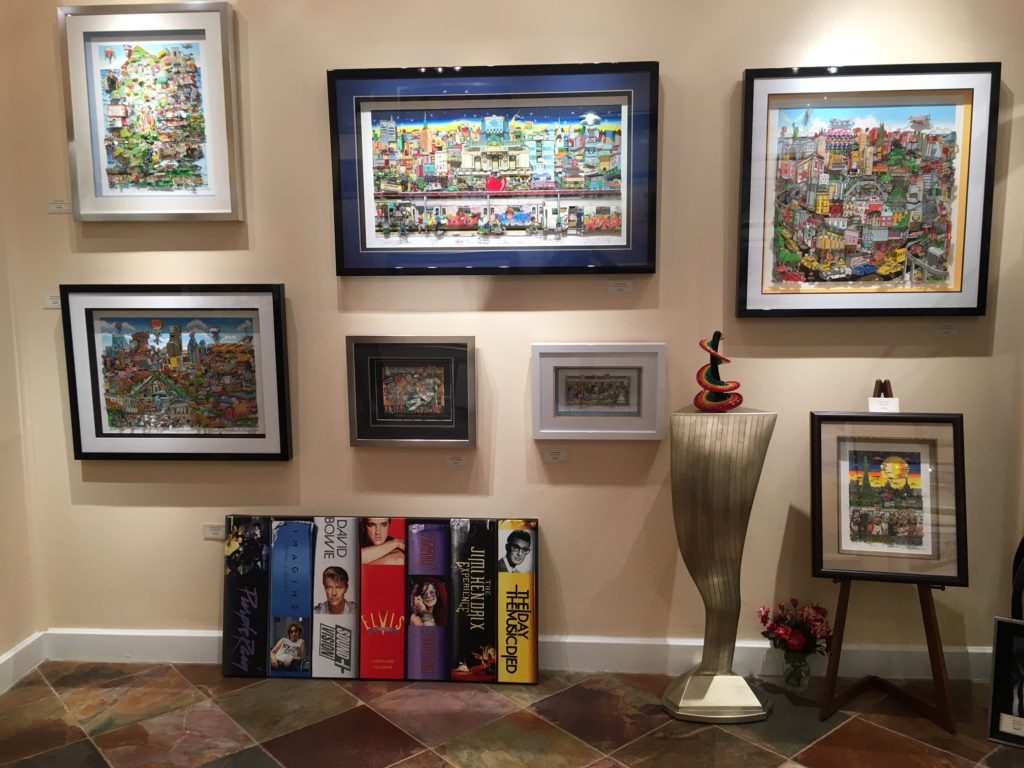 Surprising a love one with artwork they have seen at one of these shows or when visiting the galleries at other times throughout the year can be one of the best gift giving experiences, especially if you gift them with a painting that you already know they like.  Ocean Galleries will make it easy by custom-framing the art, gift wrapping it, and then shipping it.  Plus, all this month, the galleries are offering a 10% discount on all new custom framing orders.
The Avalon and Stone Harbor galleries carry a wide-range of original and limited-edition artwork by nationally and internationally renowned artists.  In addition, the galleries showcase an assortment of watercolors and etchings by local artists, many of which feature local scenes that are always popular with shoregoers.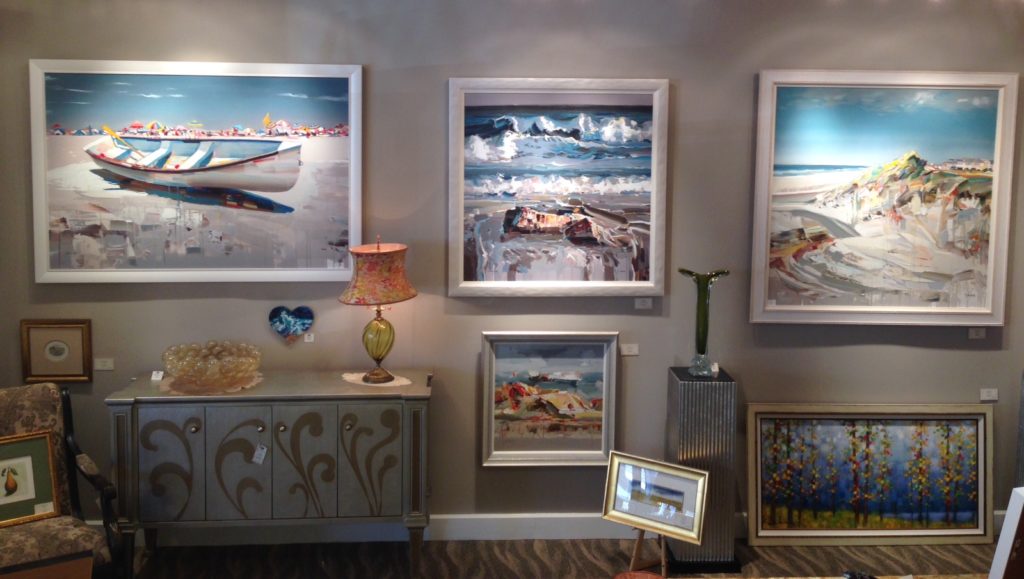 And just in, Ocean Galleries has new Dr. Seuss art and books that are great fun for all ages.  The highly anticipated Dr. Seuss collectible prints and his beloved books are perfect for the gift giving season, and are timeless treasures to pass on from generation to generation.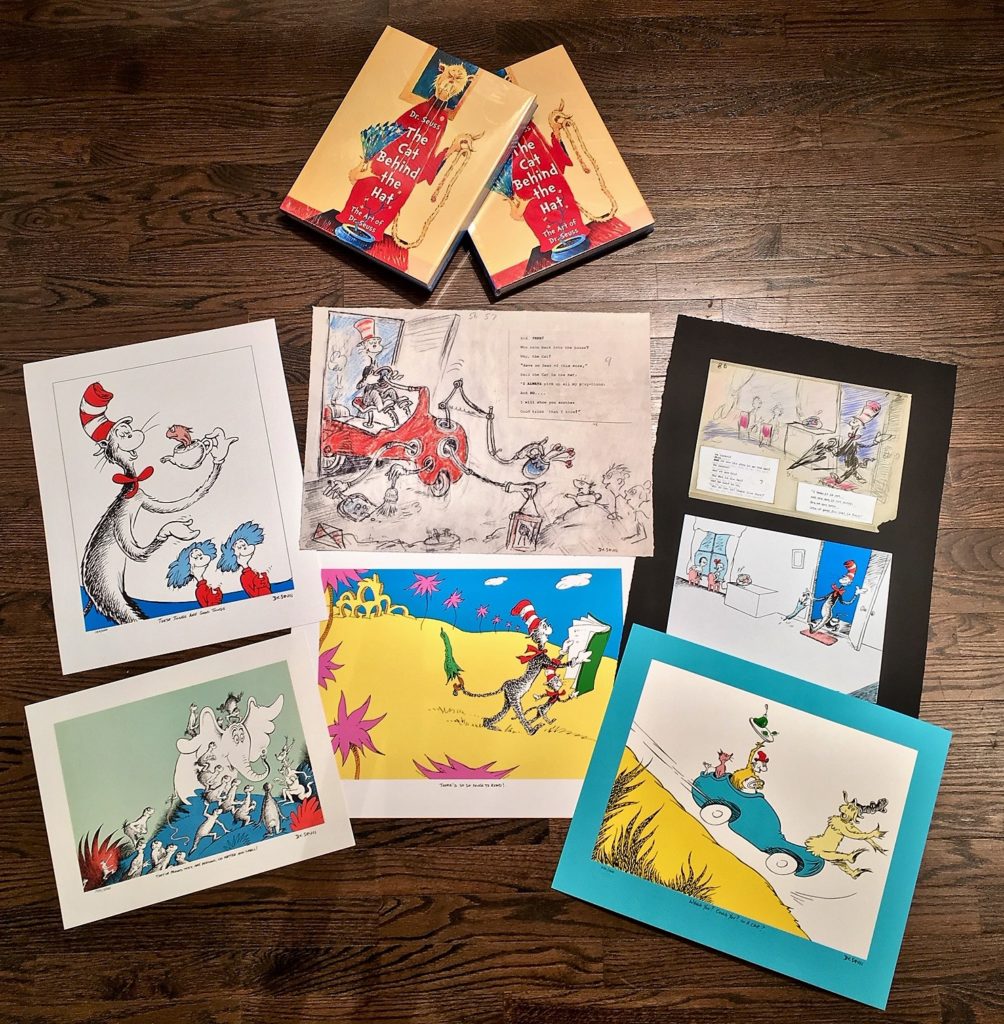 There are numerous other artful items at the galleries that make wonderful gifts from unique glass and pottery creations to stylish jewelry to festive holiday décor, all hand-made by ocal, regional, and national artists.  "We spend considerable time searching for unique gifts and artists," said Miller.  "We are always hoping to showcase unusual and distinctive items that our customer would not find anywhere else in our community.  We also take great pride in the fact that everything in the store is hand-made in America!
Popular gift ideas for the holidays include hand-blown Christmas ornaments, small framed etchings, framed scrimshaw resin, as well as laser-cut wooden boxes, colorful bowls and vases, votives, and trivets.  The gallery also has a unique collection of handcrafted sand art that includes sands from around the world, such as Bermuda white and Brazilian black. Ocean Galleries also carries a variety of handcrafted jewelry that are unique and, in many cases, one-of-a kind.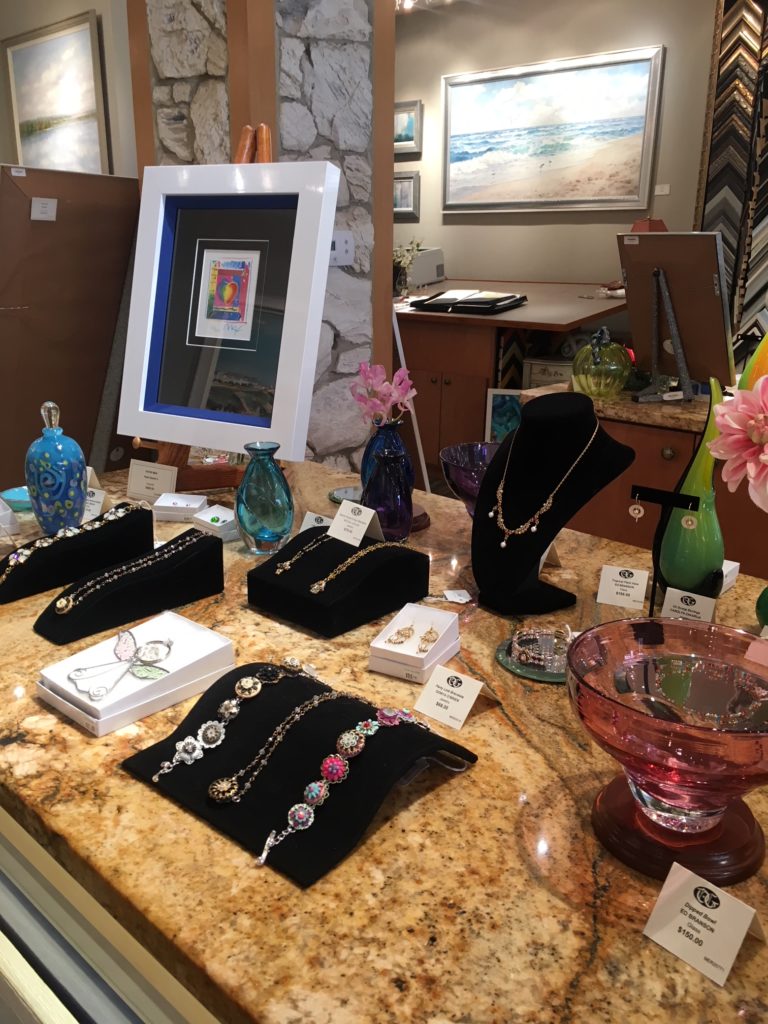 "Another terrific gift idea is a lamp or accent furniture piece," Miller explains.  "The items we carry are all artistically distinctive – not what you would find in a typical furniture store – so they often are the perfect gift for those 'hard to buy for' people on your list."
With over 30 years of framing experience, the galleries offer unparalleled full-service framing services for anything from traditional artwork to unconventional items such as concert tickets, collections, autographs, diplomas, and wedding invitations or antique photographs, newspaper articles, retirement memorabilia, magazines, and children's art.  Throughout the holiday season, the full-service galleries in Stone Harbor and Avalon will be offering a 10% discount for all custom framing projects, making it the perfect time to turn special memorabilia and other items into a work of art.
One of the best parts about shopping at Ocean Galleries is by far the exceptional customer-service.  "We take pride in helping our customers find the perfect gifts, then wrapping and shipping them with a personalized note," explained Miller.  "You are truly just a phone call away from having your holiday shopping done!"
The Stone Harbor location of Ocean Galleries (9618 Third Avenue) is open from 10:00 AM until 5:00 PM Friday through Sunday during the winter season, with select extended hours for special holiday shopping. The Avalon location of Ocean Galleries (2199 Ocean Drive) is open from 9:00 AM until 5:00 PM Tuesday through Saturday.  As always, gallery staff is also available evenings and weekends by appointment.  We always recommend calling or checking the gallery's Web site for additional information on seasonal hours. For more information on shopping assistance for gift giving, custom framing, or a complimentary framing quote, call 609-967-4462 or stop by!
# # #
For more than 30 years, Ocean Galleries has provided quality art by contemporary artists to their clients while practicing the highest standards of credibility and integrity in a comfortable and unpretentious atmosphere.  With locations in Stone Harbor and Avalon, New Jersey, the distinguished art galleries feature an ever-changing display of artwork that includes local artists' watercolors, nationally recognized artists' originals, popular beach prints, and limited editions.  Ocean Galleries also carries fine furniture and hand-made crafts from America and around the world.  Both locations have on-premises custom framing with design specialists and professional framers who can offer a wide selection of mouldings and an endless combination of traditional and custom-designed matting to complement and preserve any art.  For more information, please call 609.368.7777 or visit www.oceangalleries.com