Gallery of Events
Thank you to those of you who joined us this summer season for the guest artist exhibits at our Stone Harbor gallery. Be sure to check back for other upcoming events.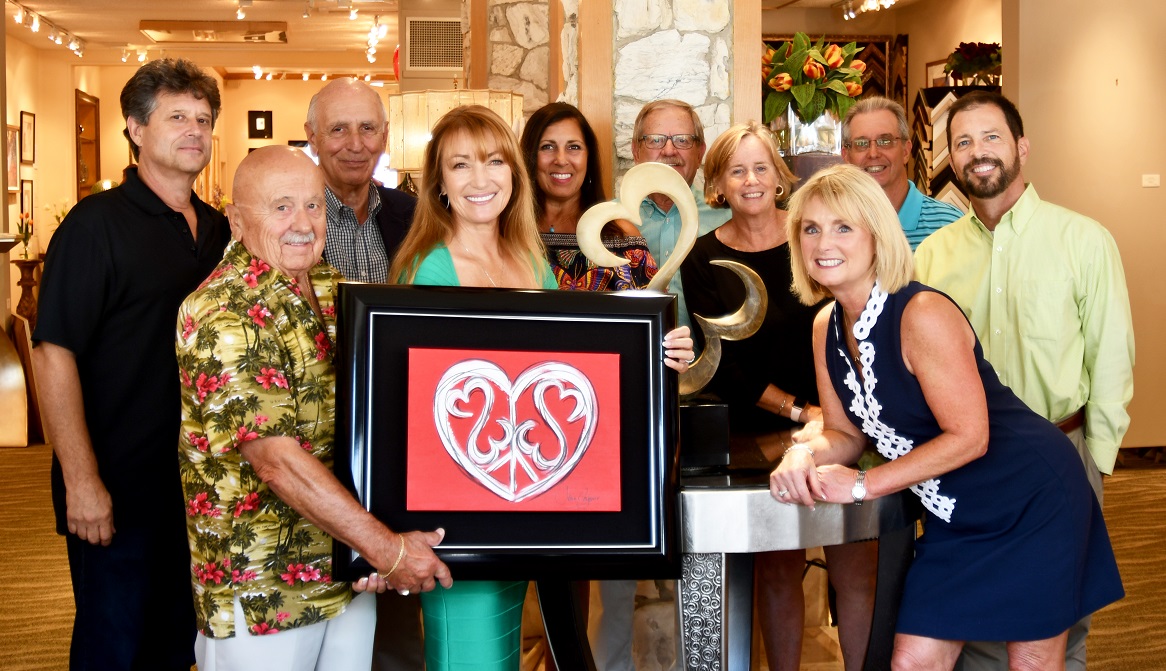 In conjunction with her Labor Day weekend exhibit in Stone Harbor, Jane Seymour toured the Helen L. Diller Vacation Home for Blind Children in Avalon.  he generous and talented actress/artist donated an original painting to the Diller Home to help raise funds for the non-profit organization. Diller Home Board Members were overwhelmed with Ms. Seymour's generous donation aptly entitled "Peace, Love, and an Open Heart:. Pictured left to right are: Gallery Owner Josh Miller, Joe Ostrowski, Attorney Vincent L. Lamanna, Jr., Jane Seymour, Joanne Heston, Seven Mile Times, Doug Heun, Mickey Coskey, Seven Mile Publishing, Holly Rennie, Mike Sowers, and Dave Baxter.
Click here to see Jane Seymour's appearance on the CBS 3 Philly Eyewitness News broadcast from Labor Day weekend 2019.