Gallery of Events 2020
Stephen Harlan – Alone Together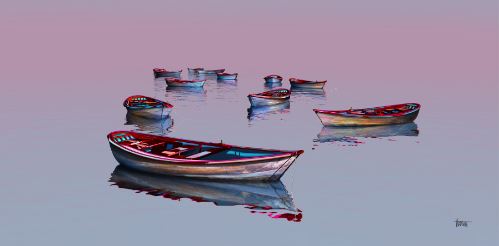 Alone Together, Copyright Stephen Harlan 2020
Making his second appearance at Ocean Galleries, Stephen Harlan was in Stone Harbor the weekend of July 17-19. In a world moving quickly into the future, Stephen Harlan has established his own unique style of digital artwork. Each inspired work in his collection is "visioned" and shaped in Stephen's mind, then meticulously rendered with an eye to "color and contrast" to create a magical mood – suspended in time…in space… and in the imagination. Born in rural Minnesota, Harlan relocated with his family to Florida when he was in grade school, which inspired his love of the water having spent many days sailing into the sunset on his catamaran. Investigating the uniqueness of harbors and sunsets became a passion and his nautical focus continues to grow deeper every day, with the never-ending inspiration that comes from carefully observing the sea and the water in all of their contrasts. After relocating to California with his wife, his artistic style expanded, with images of the southwest and several other areas of inspiration becoming a part of his portfolio. Stephen's portfolio of abstract images also grew as increased interest and requests from California and West Coast collectors surfaced. Today, the Harlan family resides in North Carolina, where the Atlantic Ocean and Intercoastal Waterway serve as a constant source of stimulation for future work.
Click here to view additional Stephen Harlan artwork.
Josef Kote – Geneses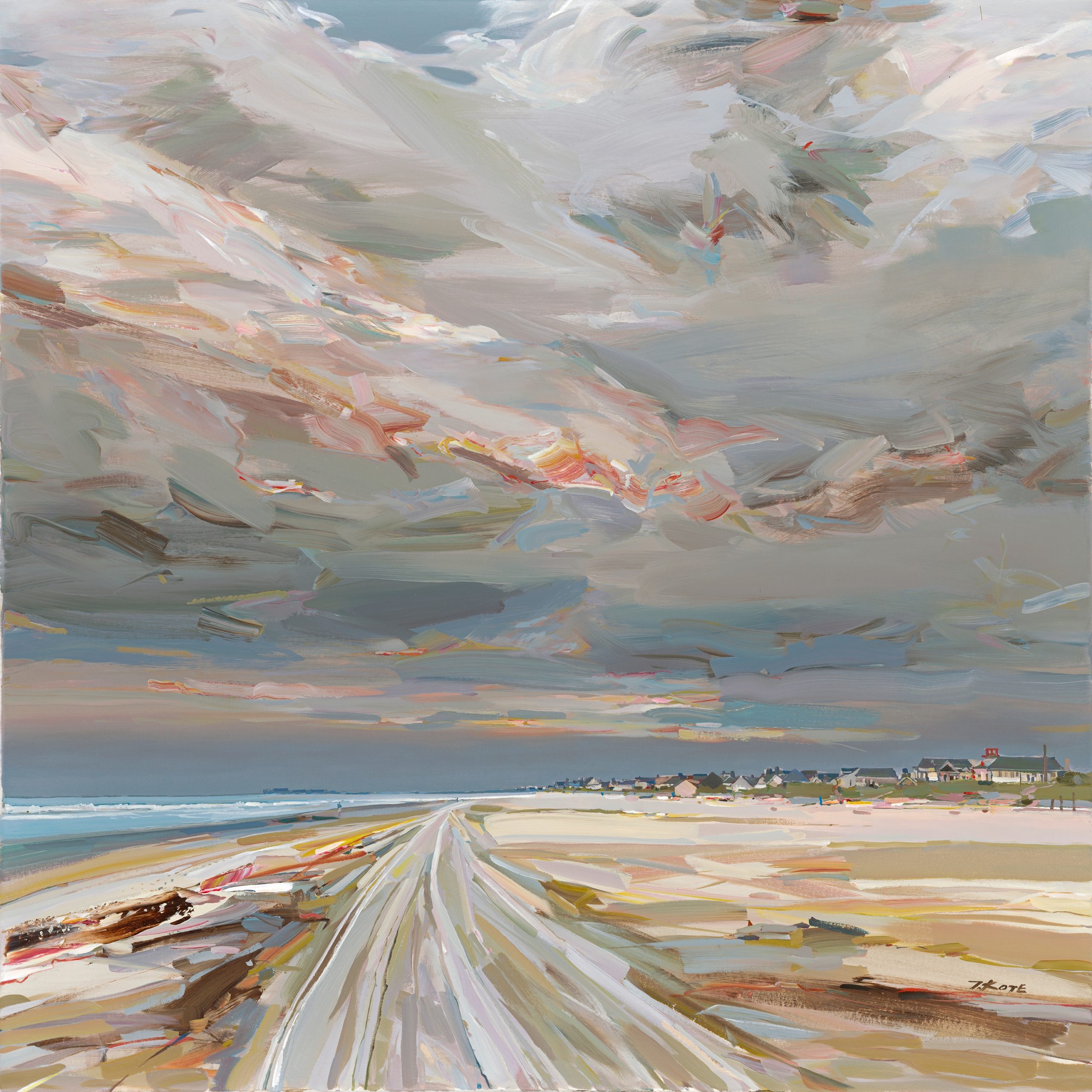 Genesis, Copyright Josef Kote 2020
Ocean Galleries was honored to welcome back prolific artist,  Josef Kote for the fourth consecutive summer. Bringing with him, a brand new collection of artwork inspired by the beautiful Jersey Shore, August 9-11. Having gained international recognition, Kote is best known for his distinctive style and technique which blend classic academic and abstract elements, fused together with his signature drip effect, to create breathtaking artwork. Kote's trademark style includes bold brushwork and sweeping strokes of vibrant color – often through the use of a pallet knife – alongside monochromatic areas devoid of detail; the result of these unique techniques are paintings that enthrall the viewer with an incredible energy. One of Kote's favorite subject matters is the water, as evident in many of his paintings which have nautical themes, including numerous new oceanscapes and water-themed paintings created specifically for the Stone Harbor exhibition.
Click here to view additional Josef Kote artwork.
Autumn de Forest – Rosies, Posies, and Pearls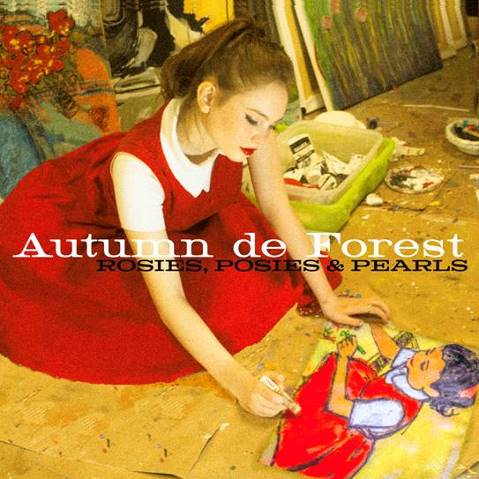 Ocean Galleries, presents a dazzling & ground-breaking interactive Exhibition: Autumn de Forest: Rosies, Posies & Pearls. The integration of narrative into artistic language results in the must-see entertainment event of the summer. de Forest, world-renowned Artist & most recognized and decorated Gen-Z painter in the world has rendered a new collection populated with wise, witty images. Each artwork is accompanied by individual narrations by the Artist via a QR code accessible via one's personal Air Pods/Headphones.
Click here to view additional Autumn de Forest artwork.