He has achieved global success in galleries throughout the UK, America, Japan, and Australia, counting such notable collectors as J. K. Rowling, Her Majesty Queen Elizabeth II, and Tom Hardy, among his fans. Ocean Galleries (9618 Third Avenue, Stone Harbor, NJ/609.368.7777) is delighted to welcome Mackenzie Thorpe for his first exhibition in New Jersey.
The "Mackenzie Thorpe – 30 Years of Love" art exhibit, which includes an outstanding collection of pastels, sculptures, and limited edition prints by the renowned artist, will be in Stone Harbor throughout the weekend of June 21-23, 2019.  Mackenzie Thorpe will appear at gallery receptions from 7:00 PM until 10:00 PM on Friday, June 21 and Saturday, June 22, and from 1:00 PM until 4:00 PM on Sunday, June 23.
Mackenzie's artistic journey has taken him from the shipyards of Middlesbrough to an internationally acclaimed artist, and his working-class roots in the northern England industrial town have greatly influenced his atmospheric and poignant pictures. Rooted in authenticity, Mackenzie's artwork is packed with emotional expression and speaks of hope and love, as well as struggle and challenge.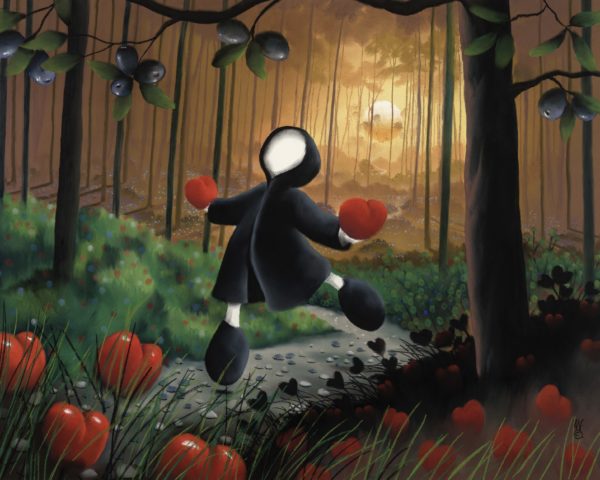 The need and compulsion to draw was obvious from an early age and remains with Mackenzie today.  As a child, he would seek out whatever raw materials he could find, drawing on cigarette packs with stubs of pencils, or using eye-shadow and lipstick illicitly obtained from his mum's makeup bag.  Struggling with dyslexia throughout his childhood, Mackenzie managed to gain admittance to Middlesbrough College of Art based on the strength and volume of his artwork, and, subsequently, attended and graduated from the Byam Shaw School of Art in London.
Mackenzie has become one of today's most collected and sought-after artists.  His works express an entire range of human emotion, from the special bond of love and friendship, to the importance of self-reflection and individual triumphs.  His works are a tribute to the creativity within us all and are a vivid expression of hope and the human spirit.
"It is truly an honor to welcome Mackenzie to Ocean Galleries," explains Kim Miller, owner of the gallery. "He is one of the biggest selling British artists of the past 30 years, and his art carries with it such a message of love and honesty triumphing over adversity. It will be an extraordinary collection that we are excited to share with the community!"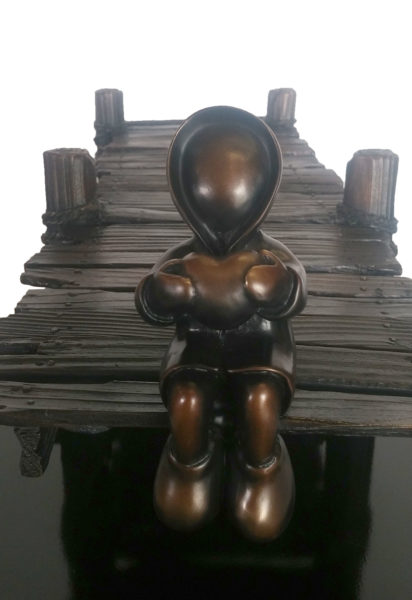 Earlier this month, Mackenzie served as official artist for the 2019 Tour de Yorkshire.   Celebrating 30 years in the business, Mackenzie continues to blaze a trail for the artists who have followed in his footsteps.
"Mackenzie Thorpe – 30 Years of Love" will be at Ocean Galleries in Stone Harbor Friday, June 21 through Sunday, June 23. Guests can meet the legendary British artist from 7:00 PM until 10:00 PM on Friday, June 21 and Saturday, June 22, and from 1:00 PM until 4:00 PM on Sunday, June 23.  The free exhibition is open daily from 10:00 AM until 10:00 PM throughout the weekend, with all artwork in the collection available for acquisition.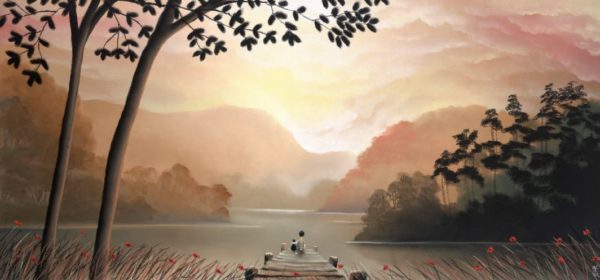 In addition to an extraordinary collection of artwork and custom-framing, Ocean Galleries also offers a variety of hand-made crafts from local, regional, and national artists in America, such as glass, pottery, jewelry, and furniture.  All summer exhibitions take place at the Stone Harbor location of Ocean Galleries (9618 Third Avenue). Ocean Galleries also has an Avalon, NJ location at 2199 Ocean Drive. For seasonal hours at both gallery locations, call 609-368-7777 or visit Ocean Galleries Locations & Hours
# # #
To learn more about the fundraiser being held in conjunction with the Mackenzie Thorpe exhibit, visit June Art Exhibits at Ocean Galleries Raise Money for Cape May County Animal Shelter
To listen as Mary Roth interviews Mackenzie Thorpe for her Thursday afternoon radio show, Artists with a Purpose, on WCFA 101.5, click here.
Established in 1986, Ocean Galleries is a distinguished fine art gallery and custom-framing retailer with locations in Avalon and Stone Harbor, New Jersey. We represent national and local artists, originals and fine art reproductions; with a mission of personally introducing our clientele to the fine artists and their coveted artwork. Ocean Galleries is considered one of the best custom framing operations in the industry for quality and design, with all framing done in-house. Ocean Galleries also offers a wide variety of hand-crafted items such as glass, jewelry, and furniture. Over the years, the gallery has become nationally known for hosting renowned artists such as Peter Max, Josef Kote, Autumn de Forest, Romero Britto, Charles Fazzino, Graham Nash, Ringo Starr, Hessam, Aldo Luongo, Jane Seymour, Don Hatfield, Howard Behrens, Jiang, Wyland, Viktor Shvaiko, Sam Park, and many others. As a regional and national dealer to individuals and corporate collectors, Ocean Galleries promotes artists with extraordinary abilities and established value, while practicing the highest standards of credibility and integrity in a comfortable and unpretentious atmosphere.  For more information and store hours, visit OceanGalleries.com