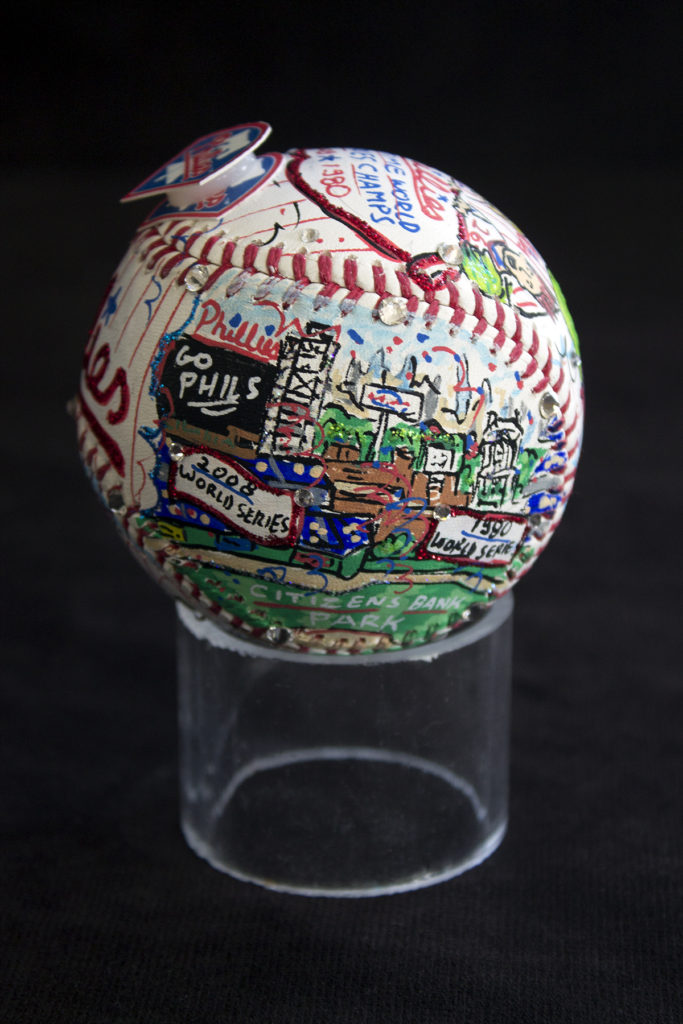 One of the highlights of the Memorial Day exhibition with Charles Fazzino will be one-of-a-kind sports memorabilia featuring his original artwork, such as this Phillies-themed baseball. Other cool memorabilia pieces include Phillies-themed and Yankee-themed baseball helmets, original Fazzino artwork painted onto an actual seat backing from the old Yankee stadium that is also autographed by Derek Jeter, along with other unique sports keepsakes.
"Charles Fazzino: The Master of 3D Pop Art", which includes more than 50 pieces of art, is open from daily Friday, May 27 through Monday, May 30, with all artwork available for acquisition.  Charles Fazzino will sign purchased artwork on Saturday from 7:00 PM until 10:00 PM, and during two Sunday receipts from 1:00 PM until 3:00 PM and 7:00 PM until 10:00 PM.  Gallery hours for the show are 10:00 AM to 10:00 PM Friday through Sunday, with Memorial Day hours on Monday of 10:00 AM to 5:00 PM.
Click here to view more of Charles Fazzino's artwork.