Internationally renowned artist makes his first appearance in Southern New Jersey
WHO:               Kerry Hallam – The prolific and revered British Impressionist, who is as refreshing and spirited as his paintings, creates enticing images through bold palettes and captivating compositions. Hallam is best known for his coastal paintings, as well as unique acrylic paintings on nautical charts.
WHAT:             "Kerry Hallam – Along the Coast" – For his first Stone Harbor exhibition, Hallam has created an all new collection of artwork that will include over 60 acrylic paintings, acrylics on nautical charts, and sketches.
WHEN:           Meet the Artist – Gallery Receptions
Hallam will be at intimate gallery receptions to meet guests and sign purchased artwork. The exhibit runs 10:00 AM to 10:00 PM daily through Monday, August 6.
                     Friday, August 3, 2018                       7:00 PM to 10:00 PM
                     Saturday, August 4, 2018                   7:00 PM to 10:00 PM
                     Sunday, August 5, 2018                     1:00 PM to 4:00 PM
WHERE:         Ocean Galleries (9618 Third Ave., Stone Harbor, NJ 08247/Tel: 609.368.7777)
Ocean Galleries is delighted to welcome the renowned Kerry Hallam for his first ever exhibition in Stone Harbor, NJ. The new exhibit, "Along the Coast," will feature many coastal themed paintings as well as his signature nautical chart paintings.
Dedicated to painting for more than 50 years, Hallam's works spirit us away to experience an alluring atmosphere and the simple pleasures of life. His lifetime of travels has continually called him to the sea and his paintings are like a stage-setting ready to be explored.
Enthusiasm for his art is fully evident in Kerry Hallam's vivid windswept seascapes and timeless, sun-dappled village scenes. Noted for his power to evoke emotion, opulence of light and distinctive color harmonies, Hallam translates the ordinary moment into the magical.
Through innumerable one-man exhibitions, Kerry Hallam has been honored by galleries around the world. His work has been featured in countless newspaper and magazine articles as well as in PBS television specials.
The exhibition is FREE and open to the public with all artwork available for acquisition.  For more information, call 609-368-7777 or visit www.oceangalleries.com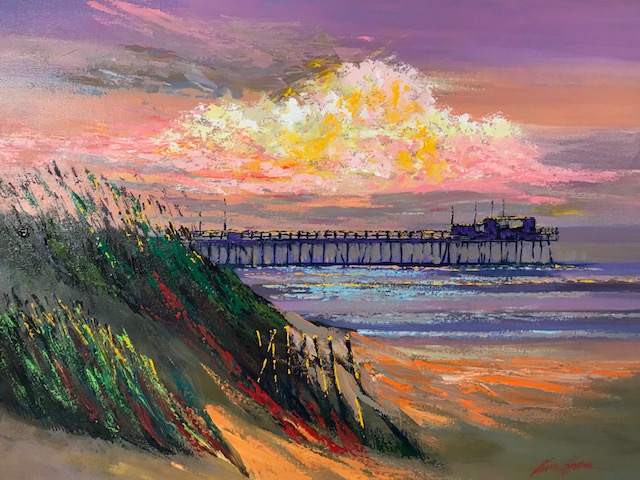 HALLAM, Kerry
Twilight
Acrylic on Canvas
36 x 48 inches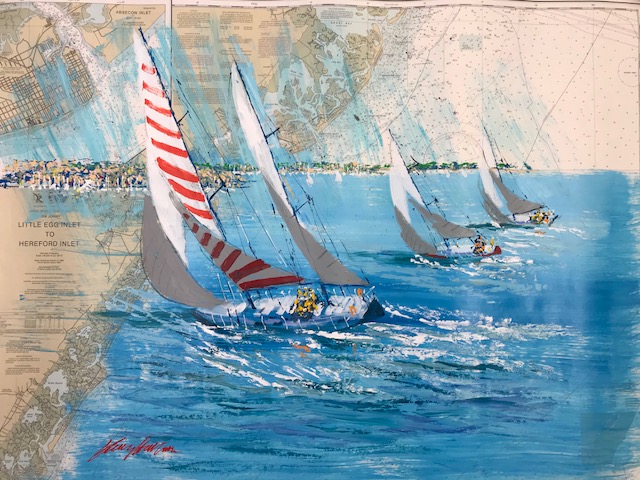 HALLAM, Kerry
Little Egg to Hereford Inlet
Acrylic on Canvas
36 x 48 inches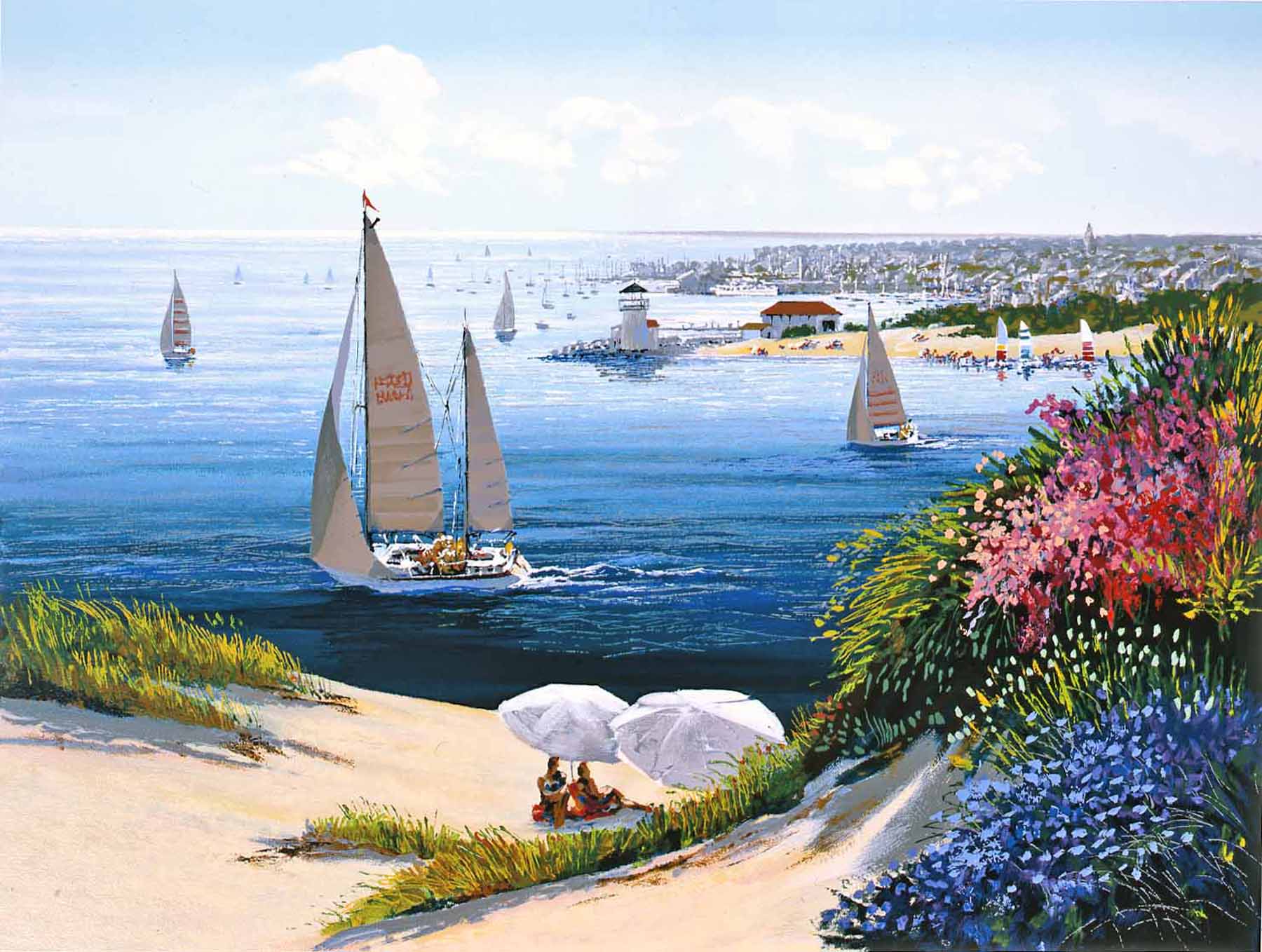 HALLAM, Kerry
Afternoon Reverie
Embellished Serigraph on Canvas
27 x 36 inches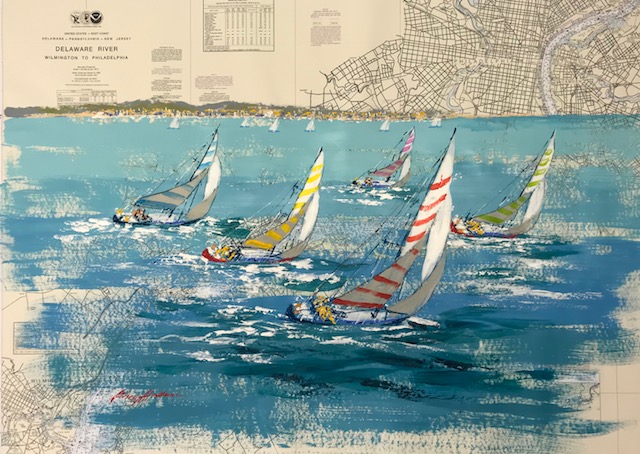 HALLAM, Kerry
Delaware River – Wilmington to Philadelphia
Acrylic on Chart
44 x 33 Inches

HALLAM, Kerry
Ocean City to Cape May
Acrylic on Chart
58 x 15 inches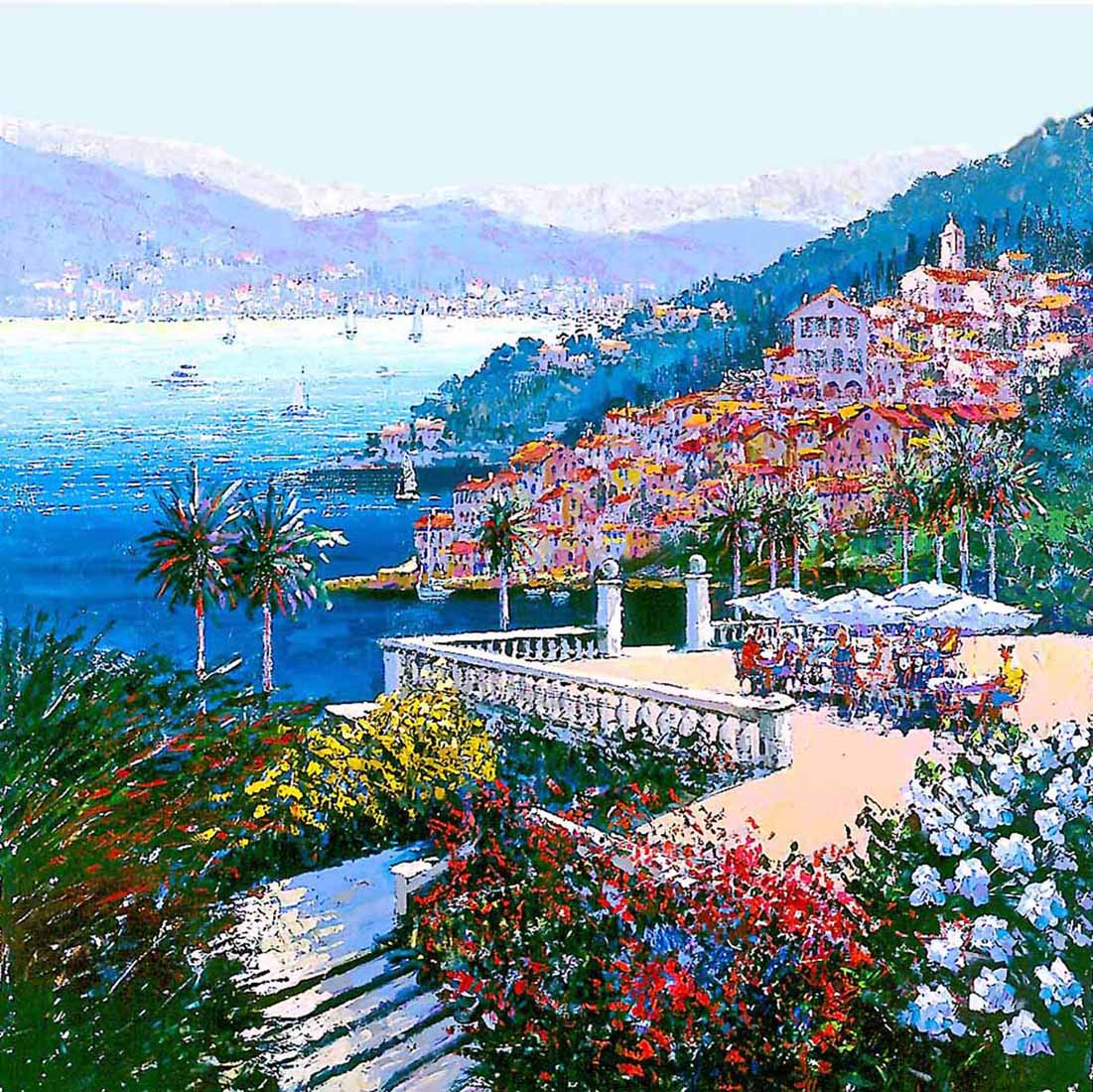 HALLAM, Kerry
Coastal View
Enhanced Serigraph on Canvas
32 x 32 inches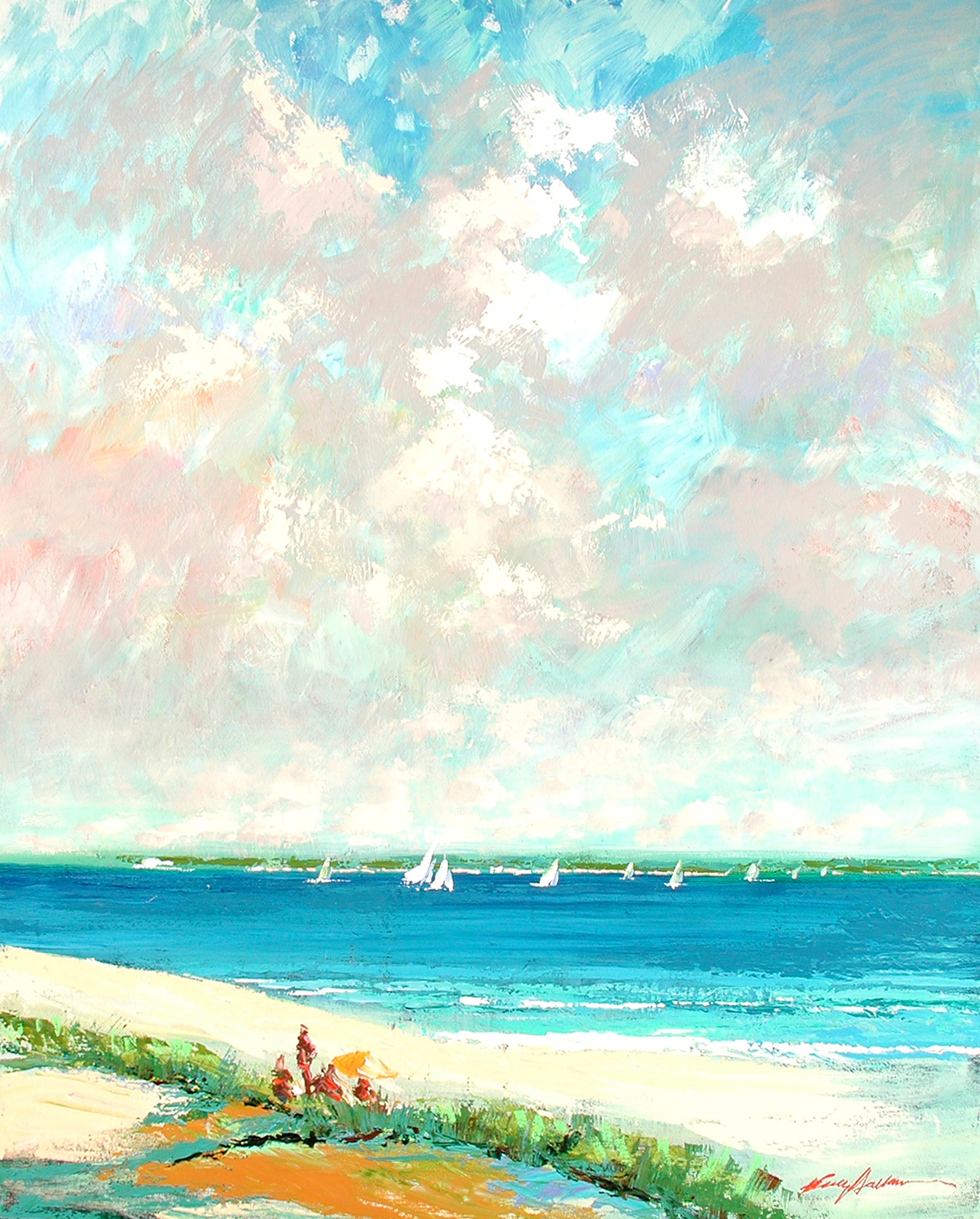 HALLAM, Kerry
Summer Clouds
Acrylic on Canvas
60 x 48 inches
# # #
Ocean Galleries Hosts British Impressionist, Kerry Hallam
Established in 1986, Ocean Galleries is a distinguished fine art gallery and custom-framing retailer with locations in Avalon and Stone Harbor, New Jersey. We represent national and local artists, originals and fine art reproductions; with a mission of personally introducing our clientele to the fine artists and their coveted artwork. Ocean Galleries is considered one of the best custom framing operations in the industry for quality and design, with all framing done in-house. Ocean Galleries also offers a wide variety of hand-crafted items such as glass, jewelry, and furniture. Over the years, the gallery has become nationally known for hosting renowned artists such as Peter Max, Josef Kote, Autumn de Forest, Romero Britto, Charles Fazzino, Graham Nash, Ringo Starr, Hessam, Aldo Luongo, Jane Seymour, Don Hatfield, Howard Behrens, Jiang, Wyland, Viktor Shvaiko, Sam Park, and many others. As a regional and national dealer to individuals and corporate collectors, Ocean Galleries promotes artists with extraordinary abilities and established value, while practicing the highest standards of credibility and integrity in a comfortable and unpretentious atmosphere.  For more information and store hours, visit OceanGalleries.com