Meet the Child Prodigy who has been making waves in the artworld since she was just five-years-old
She has been professionally painting since she was five-years-old, has been called a child prodigy, artistic genius, and an outstanding role model, and has garnered accolades across the globe for her artwork and philanthropic passion, including an award from The Vatican. Ocean Galleries is delighted to welcome Autumn de Forest, back to Stone Harbor, NJ over Labor Day weekend with an all new collection of paintings.
The "Autumn de Forest – The Power of She" exhibit opens on Friday, August 31, 2018 and runs through Monday, September 3, 2018.  Autumn has been painting a new collection of artwork for the exhibit, each with a unique story and inspiration, including many fun-loving sea creature images, a variety of floral-themed art, as well as imagery inspired by her studies of dreams and psychology. Guests will have the opportunity to meet the effervescent 16-year-old at gallery receptions from 6:00 PM until 10:00 PM on Friday, August 31, Saturday, September 1, and Sunday, September 2.  The exhibition, which is open daily from 10:00 AM until 10:00 PM, is free, with all artwork on display available for acquisition.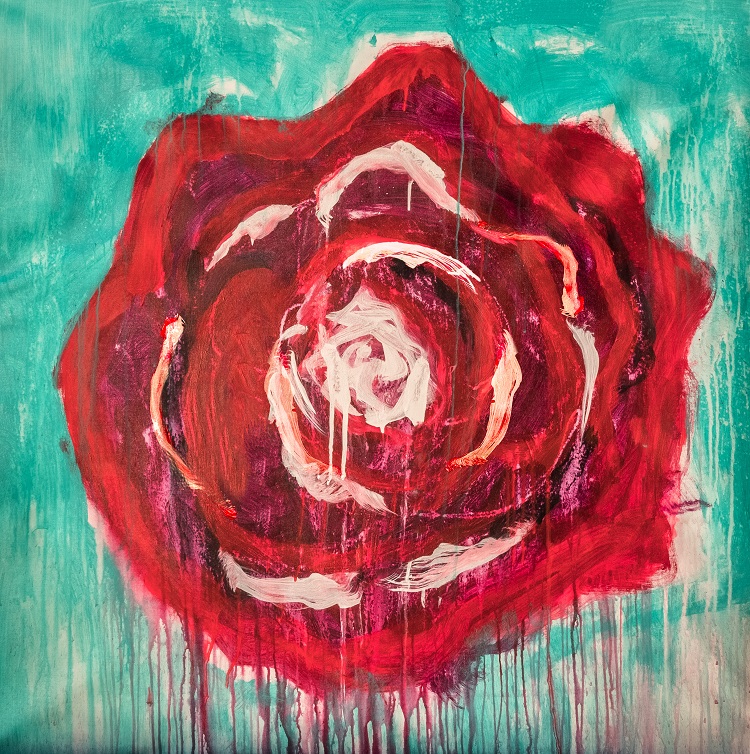 Autumn will be making her fourth appearance at Ocean Galleries, which hosted her first solo exhibition in 2012 at just 11-years-old.  "It is truly a delight to welcome Autumn back to Stone Harbor," said gallery owner Kim Miller. "We've watched her mature into a lovely young lady and she has repeatedly impressed us with her maturity, poise, and incredible talent."
The young artist descends from a long lineage of American artists, continuing a legacy that extends over 150 years in a family that includes recognized twentieth century American painters: Roy de Forest (1930–2007); Lockwood de Forest (1850–1932), California plein-air painter; and George de Forest Brush (1855–1941). Having achieved tremendous success at such a young age, Autumn's greatest ability is the power to inspire those around her with her humorous and articulate observations and insights into art, life, and creativity.
De Forest's art education originated with studying the Masters. She cites Andy Warhol, Pablo Picasso, Georgia O'Keeffe, Grant Wood, Henri Matisse, Jackson Pollock, Roy Lichtenstein, and Jasper Johns as inspirations. In addition to her artistic predecessors, de Forest finds inspiration in the studies of dreams and psychology.
Autumn de Forest's career has soared since her debut. She began to explore a variety of styles and themes, sometimes using canvases larger than herself. As a self-taught artist, de Forest has developed multiple techniques in addition to more traditional painting methods. Her innovative "pull painting" method involves dragging paint across a canvas with a wire, while her "wind painting" method makes use of an air compressor and diluted acrylic paint.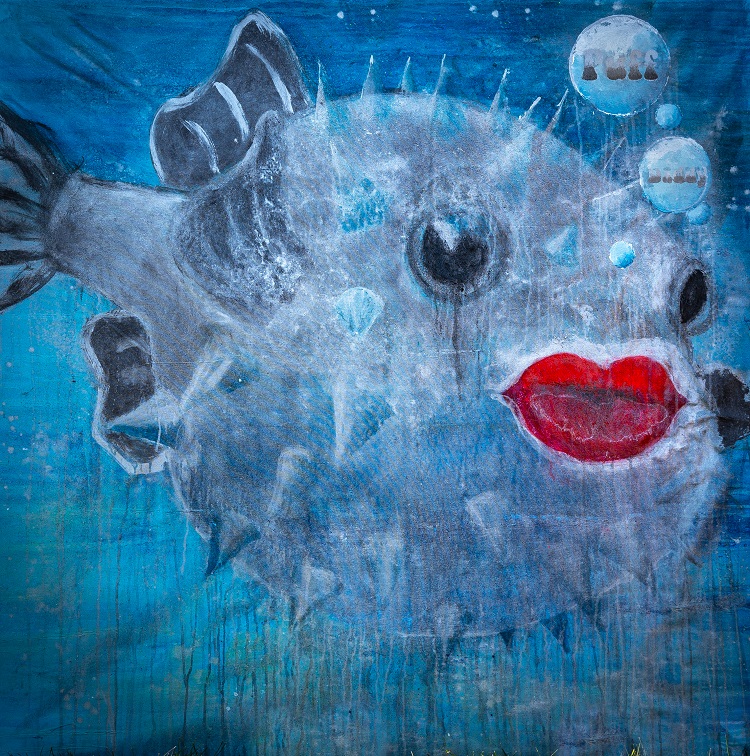 Throughout her decade long career, Autumn's extraordinary path has been distinguished by a myriad of achievements, including being the youngest artist in history to have a solo exhibition at a major American museum, The Butler Institute of American Art, and being honored at the Vatican for her profound influence on Arts and Culture. Autumn de Forest is the youngest artist ever to be appointed to the President's Committee for The Arts and Humanities, and was personally invited by First Lady Michelle Obama.
Autumn de Forest's works are now collected around the world and she has been recognized repeatedly for her talent.  The Discovery Channel has called her an "artistic genius" and she has been confirmed as a "profound artistic prodigy" by a leading U.S. researcher on child prodigies, Dr. Joanne Ruthsatz, Psychology Professor at The Ohio State University.
Equal to her creative endeavors as a fine artist is Autumn's commitment to humanitarian causes and giving back. The young artist has made it a mission to contribute her time, talent, and artwork to charitable organizations, and feels very passionate about giving back to children that are less fortunate by bringing art and hope into their lives. "Although we were first drawn to Autumn's amazing artwork, witnessing her commitment to helping others through arts education, especially at such a young age, has truly been inspirational," explains Miller.  De Forest's efforts have included arts education at various levels. On a broad spectrum, she has supported the American Red Cross, Habitat for Humanity, and relief efforts in Haiti, Japan, and the United States. She is also active on a more local level as she travels for her exhibitions, including supporting the Helen L. Diller Vacation Home for Blind Children in Avalon with every visit to southern New Jersey. The young artist explains her dedication best, "My goal as an artist is to create art that makes people look at the world in a different way."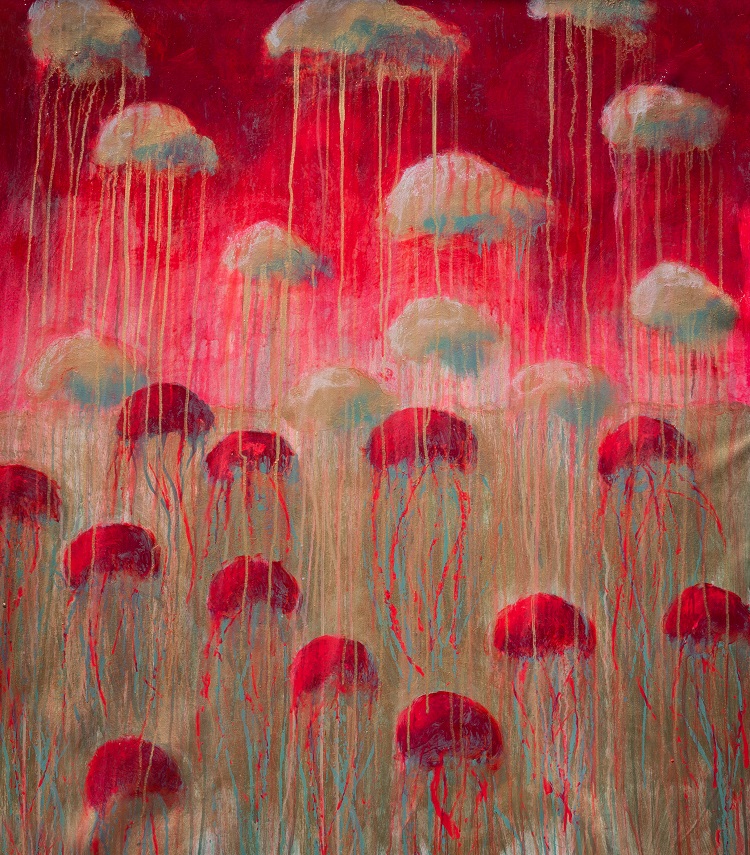 The "Autumn de Forest – The Power of She" exhibit opens Friday, August 31 and runs through Monday, September 3, 2018 in the Stone Harbor, NJ location of Ocean Galleries (9618 Third Avenue/609.368.7777).   Meet de Forest from 6:00 to 10:00 PM on Friday, August 31, Saturday, September 1, and Sunday, September 2. All artwork in the collection is available for acquisition.
In addition to an extraordinary collection of artwork and custom-framing, Ocean Galleries also offers a variety of hand-made crafts from local, regional, and national artists in America, such as glass, pottery, jewelry, and furniture.  All summer exhibitions take place at the Stone Harbor location of Ocean Galleries (9618 Third Avenue), which is open 10:00 AM until 10:00 PM throughout the summer season. The Avalon, NJ location of Ocean Galleries (2199 Ocean Drive) is open Monday through Saturday all summer from 9:00 AM until 5:00 PM.  For more information, call 609-368-7777 or visit oceangalleries.com
# # #
For more information on "The Power of She", visit Ocean Galleries Welcomes Artistic Prodigy, Autumn De Forest
Established in 1986, Ocean Galleries is a distinguished fine art gallery and custom-framing retailer with locations in Avalon and Stone Harbor, New Jersey. We represent national and local artists, originals and fine art reproductions; with a mission of personally introducing our clientele to the fine artists and their coveted artwork. Ocean Galleries is considered one of the best custom framing operations in the industry for quality and design, with all framing done in-house. Ocean Galleries also offers a wide variety of hand-crafted items such as glass, jewelry, and furniture. Over the years, the gallery has become nationally known for hosting renowned artists such as Peter Max, Josef Kote, Autumn de Forest, Romero Britto, Charles Fazzino, Graham Nash, Ringo Starr, Hessam, Aldo Luongo, Jane Seymour, Don Hatfield, Howard Behrens, Jiang, Wyland, Viktor Shvaiko, Sam Park, and many others. As a regional and national dealer to individuals and corporate collectors, Ocean Galleries promotes artists with extraordinary abilities and established value, while practicing the highest standards of credibility and integrity in a comfortable and unpretentious atmosphere.  For more information and store hours, visit OceanGalleries.com