What's gold or silver, an adorable accent piece, and the perfect reminder of wonderful memories at the seashore? Your free gift with purchase at Ocean Galleries November 4 through 11.
This month, Ocean Galleries is offering a gold or silver luster shell decorative bowl with any purchase of $25 or more at the Avalon (2199 Ocean Avenue) and Stone Harbor (9618 Third Avenue) locations, while supplies last. The stunning shell bowls can be used as a stand-alone accessory, as well as to display candy, store jewelry, or serve as a catch all for keys, change, and other items.
"The shell bowls are a universally appealing design that work well with all styles of décor, from a more traditional style, to contemporary, and, of course, coastal themes. They make a great hostess gift for the holidays, and can even be filled with a homemade treat, such as cookies, fudge, or candy," gallery owner Kim Miller explains.
How to Bring a Coastal Element into Your home
With the Stone Harbor and Avalon galleries attracting thousands of summer visitors, a common question that Ocean Galleries sales associates hear is, "What can I bring home to help remind me of my visit to the New Jersey shore?"  There are a plethora of options from subtle to stunning that will help you bring home a piece of your vacation memories, including the luster shell bowls.
Seashore Themed Fine Art Transports You to the Water
One of the most popular ways to give a coastal feel to your home is with fine artwork.  Ocean Galleries carries original paintings and limited editions by numerous artists that specialize in seashore-themed artwork. This past summer, the Stone Harbor gallery hosted Josef Kote, who has created many seafaring paintings.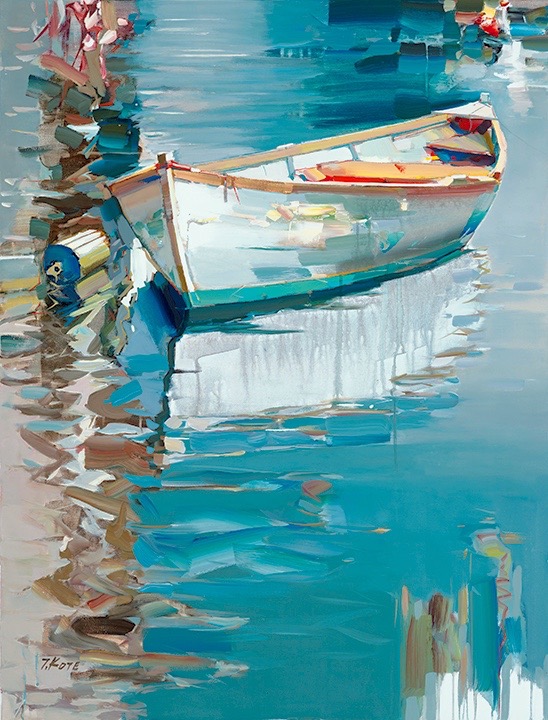 Much of Kote's nautical inspiration over the years has come from his hometown of Great Neck, New York. Excited for his first showing in New Jersey last May, Josef Kote visited Stone Harbor, Avalon, and neighboring New Jersey shore communities in Spring 2017 with sketch pad in hand.  Like many others, he quickly fell in love with the quaint seaside towns and was inspired to paint a new collection using the sketches he drew during his visit.
"While some customers are looking for anything that has a beach or seashore theme, there is always great interest when the artwork is specific to the local area," Miller explains.
Another artist who is beloved for his seashore scenes is Don Hatfield.  The gallery recently acquired a new 36' x 48' original oil painting by the artist painting that captures beach days with amazing light and color.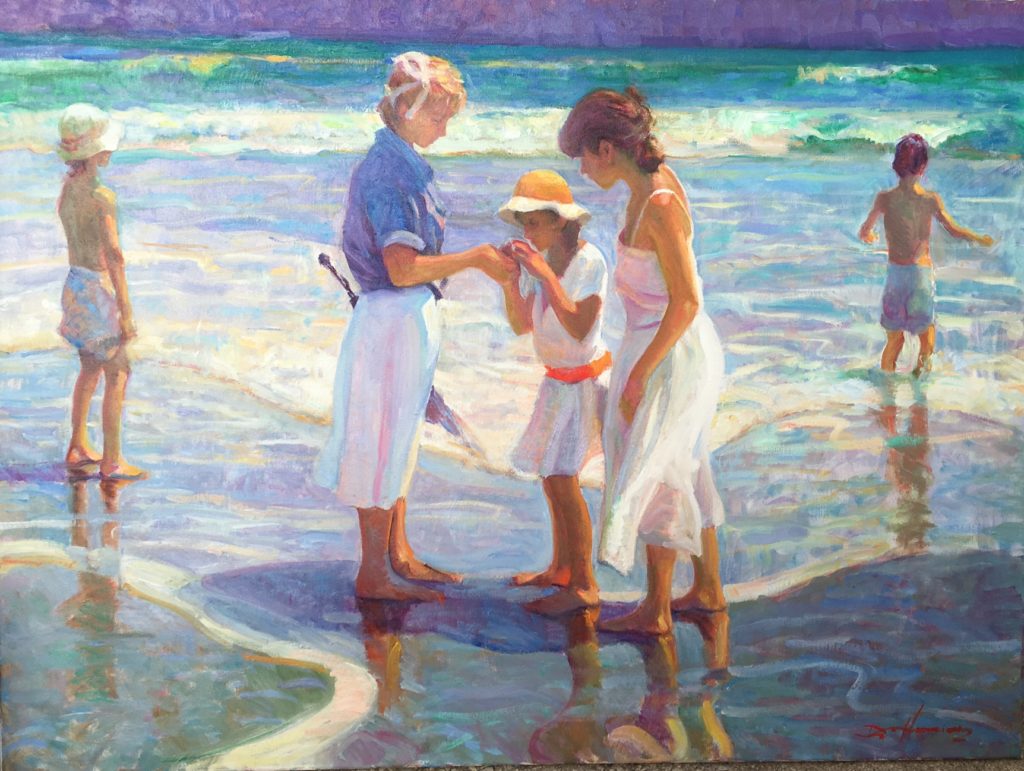 Another artist who is well known for his vivid, windswept seascapes and timeless, sun-dappled village scenes is Kerry Hallam, who will be visiting Ocean Galleries for a summer 2018 exhibition. Hallam creates enticing images through bold palettes and captivating compositions. Be sure to check the Ocean Galleries Web site this spring for more information on Kerry Hallem's summer 2018 exhibition.
Local and Regional Artists Offer Affordable Fine Art
Being nestled in two of the New Jersey shore's most beloved seaside resorts has helped Ocean Galleries attract many local artists who paint the beauty of the area.  For example, Richard Greenleaf has a style that is an extremely colorful blend of realism and impressionism using acrylics with a watered technique. He uses many layers of color that bring out real depth and color, which is not always apparent to the naked eye and make his local themed artwork truly pop.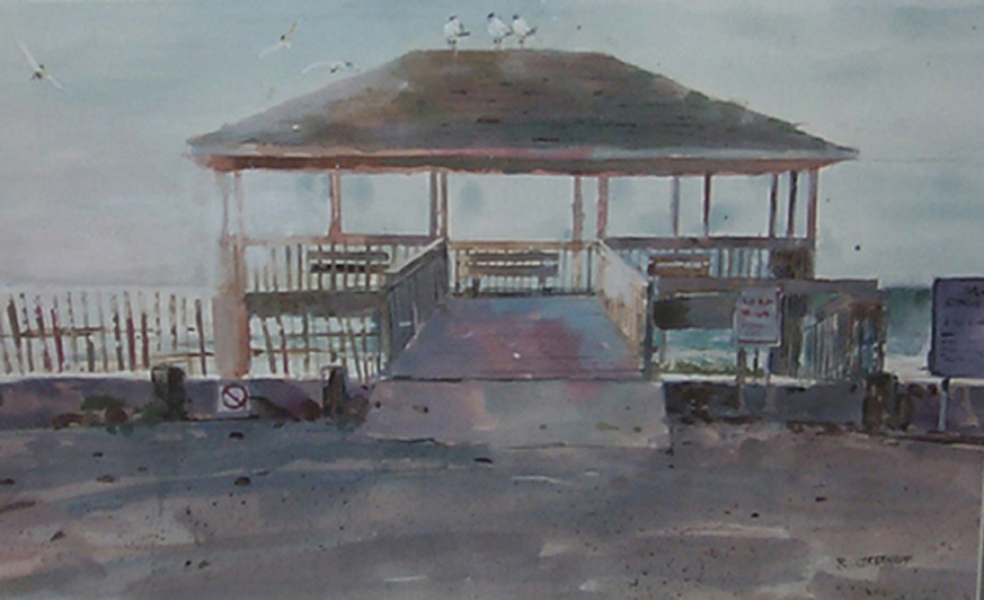 A longtime favorite local artist is Doris Zogas, a watercolor artist, who was best known for her paintings of nostalgic landmarks of the New Jersey seashore. She published an Avalon-Stone Harbor series of limited edition prints. These prints certainly evoke fond memories of the warm, relaxed, and friendly life in southern New Jersey communities. Sadly, Doris Zogas passed away over the summer of 2016. Her love of the New Jersey shore will live on in her prints for many years to come.
Photography of the area is another popular option for coastal enhancements in the home.  You will always find some amazing sunrise, sunset, and seascape photo prints at Ocean Galleries that can be matted and framed to make even the simplest photo extraordinary.
Any of the original paintings, limited edition prints, or photographs can be custom-framed by Ocean Galleries to match the style and décor of the home where the art will hang. "We have some amazing frame selections, including frames in shell-like materials or with waves that evoke an oceanic feel.  Our designers love transforming artwork with the right frame that will give the piece a distinct personality," said Miller.
Colorful and Fun Glass Art Add the Perfect Coastal Touch
As an alternative to framed artwork, there are a variety of decorative glass pieces in both the Stone Harbor and Avalon galleries that are shore themed.  One example is the exquisite art of David Wight, whose glass sculptures capture the beauty, grace and power of water in its most dynamic form: the wave. Using the molten liquid of hot glass, he creates, by hand, glass sculptures that embodies the essence of the movement of water. Each sculpture is distinctly unique.
Artist John Gibbons is another glass artist who focuses on hot glass sculptures and has created a starfish series that is very popular with east coast shoregoers.

Simple Ideas for Coastal Accessories
There are other simple decorating tips that can bring the coastal feel to your home.  "I love to scour department and discount stores for pillows with a seashore theme, such as fish, starfish, or shells," Miller adds. "It's an easy and inexpensive way to transform a room."
Another great idea is to save up your seashells from your next visit to the shore.  Whether you display them individually, in a glass container, or even a shell bowl, the shells serve a dual purpose as a great coastal decorative item and memories of your visit to the seashore.
Ocean Galleries Associates Can Help with the Perfect Coastal Art Selection
If you are looking for more coastal decorating ideas, stop by our galleries in Stone Harbor and Avalon and speak to one our sales associates.  And not to worry, if you or your spouse spotted the perfect artwork, glass sculpture, or other decorative piece while visiting the shore last summer, just give us a call and we can arrange to have the item gift wrapped and shipped as a surprise holiday gift.
Remember that any purchases from November 4 through November 11 entitle you to a FREE luster shell bowl, a great start to making your home coastal.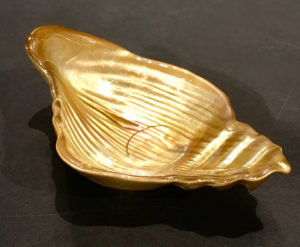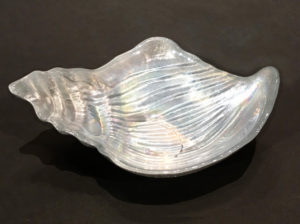 During the month of November, our Stone Harbor gallery (9618 Third Avenue) is open 10:00 AM until 5:00 PM Thursday through Sunday, and our Avalon gallery (2199 Ocean Avenue) is open 9:00 AM until 5:00 PM Tuesday through Saturday. The galleries will be closed for the Thanksgiving holiday, and the Stone Harbor gallery will have extended hours for Black Friday weekend, open from 10:00 AM until 10:00 PM on Friday, November 24 and Saturday, November 25.  For more information and great holiday gift ideas, call 609-967-4462 or visit OceanGalleries.com