WHO:             Aldo Luongo – Reigning at the top of the contemporary art world for nearly four decades, Luongo has a bold, impressionistic style that has often been referred to as "Romance on Canvas"
WHAT:           "Aldo Luongo – Reflections of Summer" – Exhibition includes a collection of gorgeous new paintings, many of which were inspired by the artist's innate love of summer and the seashore
WHEN:           Gallery Exhibit Hours
Friday, July 21 through Tuesday, July 25, 2017
10:00 AM to 10:00 PM
Receptions with the Artist
Saturday, July 22, 2017                      7:00 PM to 10:00 PM
Sunday, July 23, 2017                         1:00 PM to 4:00 PM
WHERE:         Ocean Galleries (9618 Third Ave., Stone Harbor, NJ 08247/Tel: 609.368.7777)
Ocean Galleries is delighted to welcome Aldo Luongo with his newest collection of paintings.
Born in Argentina of Italian heritage, graduated from the Academy of Fine Arts in Buenos Aires. He first received accolades in the 1970s with multiple reproductions of his black and white drawings that put him on the map as a major international artist. Since that time, he has reigned at the top of the contemporary art world.
From his acrylics to his fine art prints, all of Aldo Luongo's pieces embody the same sense of fluidity and intensity, the result of a true artist engaged in the passionate process of creation. Central to all of Luongo's paintings is the balance between memory and hope, sorrow and humor, freedom and control.
The exhibition includes a variety of artwork by Luongo, ranging from original mixed media on boards, enhanced giclées on canvas, as well as varying sizes of original paintings on canvas. The artwork for the exhibition focuses on Aldo's love of the ocean and coastal surroundings he has visited.  While several seaside pieces celebrate the romanticism and beauty of women, others capture the innocence and charm of children and families. The artist also revisits his much beloved character, "The Hawk."
The exhibition is FREE and open to the public with all artwork available for acquisition.  For more information, call 609-368-7777 or visit www.oceangalleries.com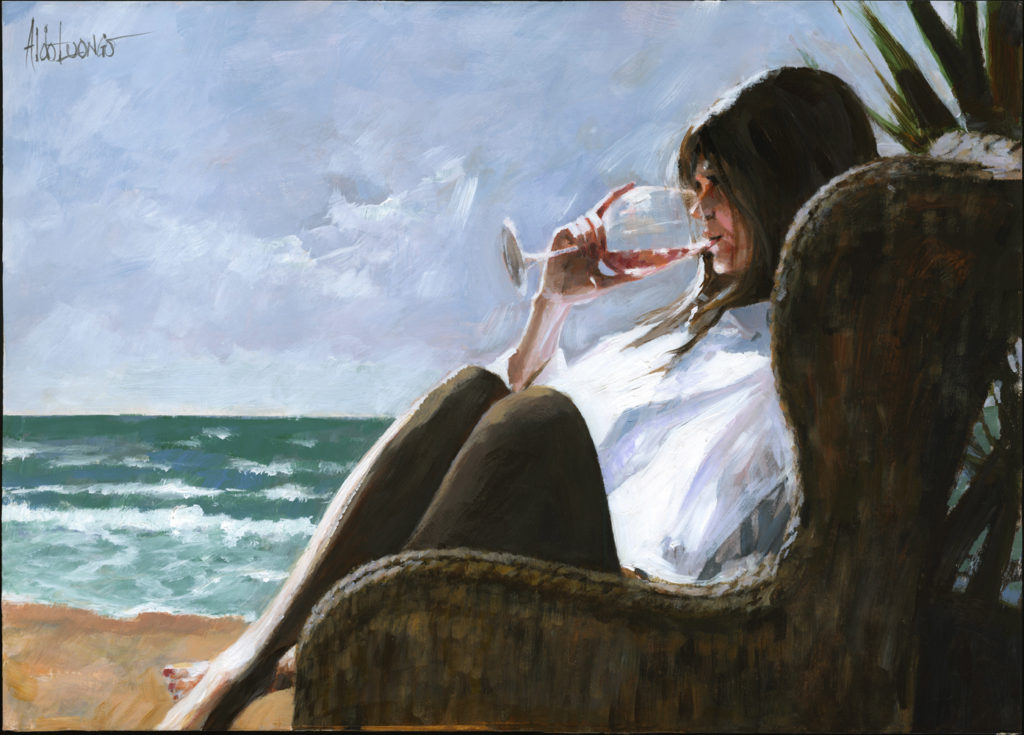 LUONGO, Aldo
La Vie en Rose – The Study
Acrylic on Canvas
27 x 38 inches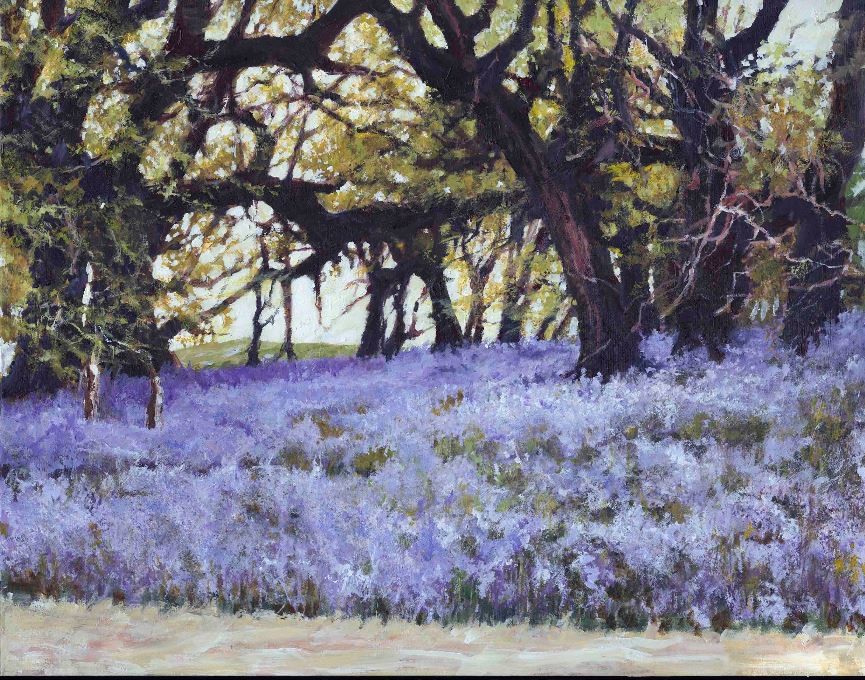 LUONGO, Aldo
Lavender in the Country
Acrylic on Canvas
35 x 45 inches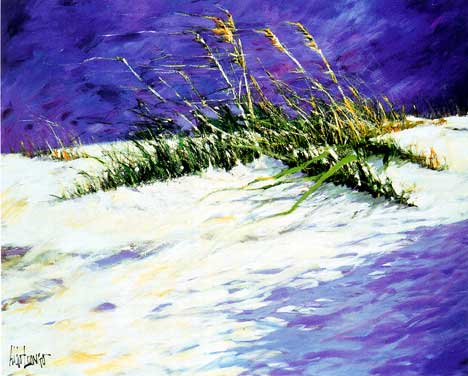 LUONGO, Aldo
Summer Beach
>Giclée on Paper
25 x 32 inches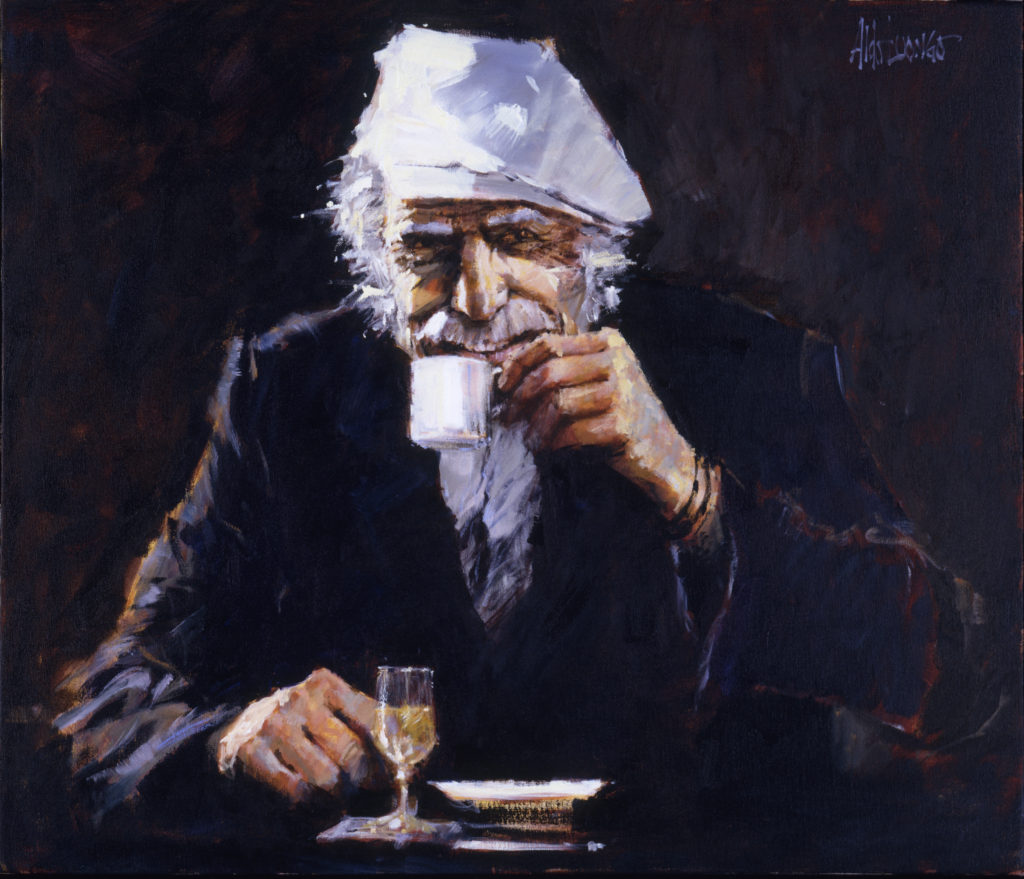 LUONGO, Aldo
Espresso and Grappa (from the "Hawk" series)
Enhanced Giclée on Canvas – Hand Finished and Signed by the Artist
25 x 29.5 inches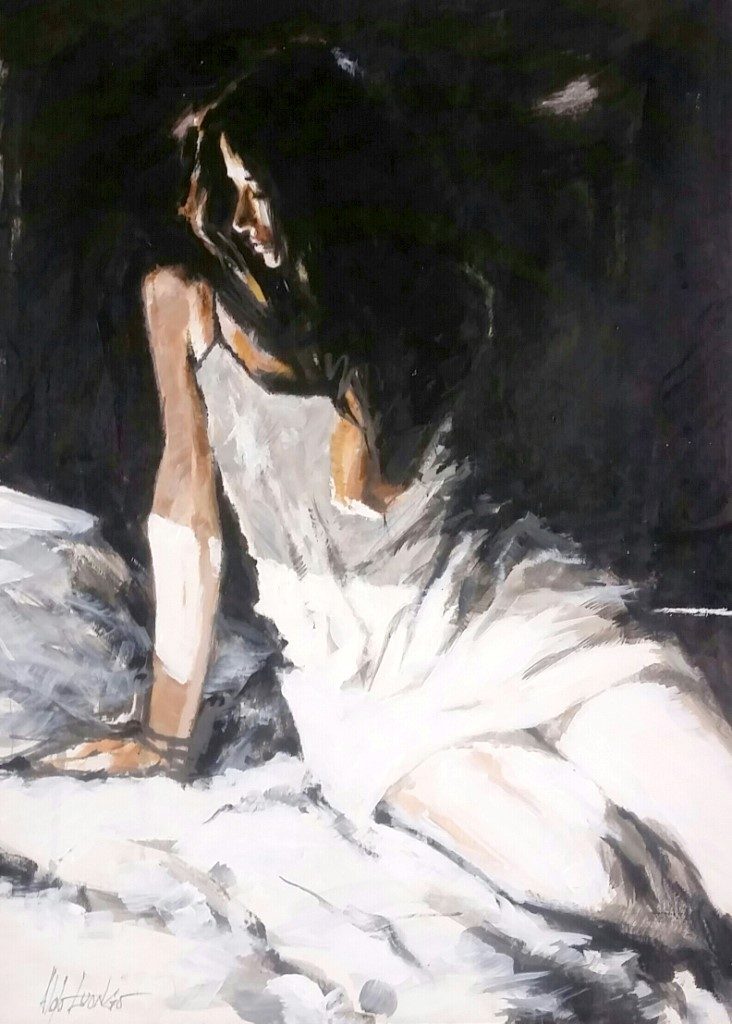 LUONGO, Aldo
Daybreak Beauty
Oil on Paper
14 x 20 inches
# # #
Click here to view Aldo Luongo artwork
Ocean Galleries Welcomes Aldo Luongo
Click to hear the charming Aldo Luongo talk about his artwork on Scott Cronick's "Off the Press" radio show – WOND 1400 AM – Tuesday, July 18, 2017.
Click below to read some of the media coverage on the "Aldo Luongo – Reflections of Summer" exhibit.